The year 2020 has changed a lot in people's lives. During the pandemic, most of us had to bring the office home and replace face-to-face meetings with those in the online world. We have lately spent so much time in our houses that we seem to have finally noticed the importance of feeling safe and cozy in the place where we live.
We would like to invite you to have a look at this year's trends in house decor.
Colors of hope!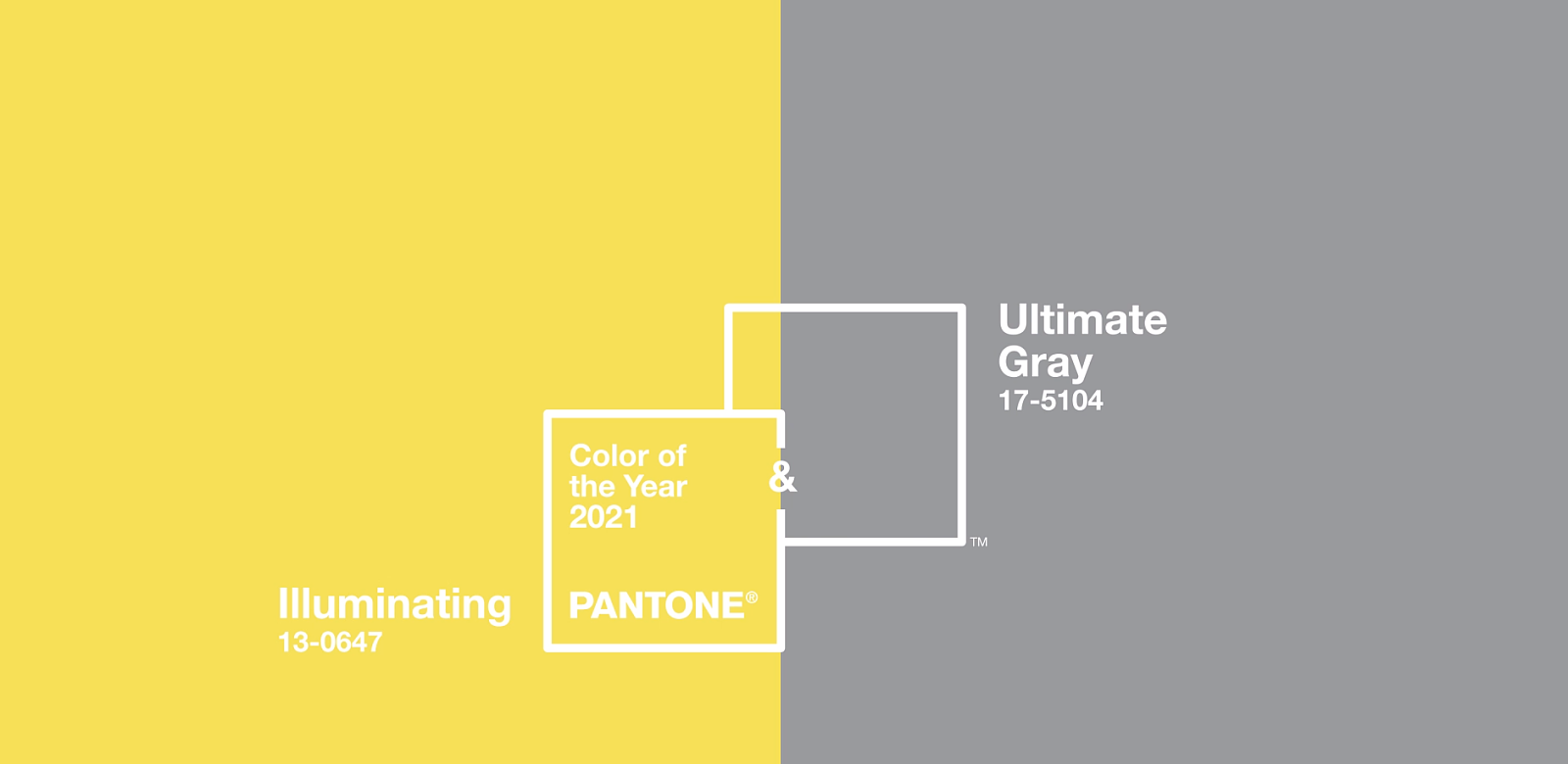 Every year the American Pantone Institute chooses a colour that sets trends for multiple industries and influences their product development in the incoming season. This time, two independent colours were chosen. "Ultimate Grey-calming grayness" symbolizes a solid foundation. "Illuminating"- optimistic yellow symbolises friendliness and a promise of something sunny.
There is no need to change your interior drastically by painting walls and replacing furniture. It's enough to add some decorative cushions in trendy colours and accessories such as pots, curtains, or candles. Thereby, you will brisk up your interior and complement your room with fashionable colours.
Return to nature
In 2021 a new tendency has emerged. People started to surround themselves with colours that remind them of nature. We picture ourselves walking in foggy forests, jogging along sandy beaches or just watching an azure, cloudless sky. It all helps us to feel happy and safe. Shades of green, brown, gray and yellow make us feel calm and immediately put us in a good mood.
The colours of the earth will be a perfect solution for every room in your house. You can easily combine timeless colours with natural accessories such as wood, wicker, brick, or concrete. Such colour combinations will adjust to various styles and tastes. Universalism and aesthetic are the features of colours created by Mother Nature.
Plan(t) your space
Houses without plants always give an impression that something is missing. Potted plants beautifully fill the space. They are also a practical complement to your rooms. Not only do they improve the quality of indoor air, but also help to reduce stress level and the quality of sleep. Choose a few stylish pots that integrate with your interior design and enjoy the beauty in your house.
The most fashionable interior styles
When planning renovations, you should take into consideration different arrangement styles. They will likely develop and eventually stay in our houses for a longer time.
Modern classic style is harmony between modernity and classic. It is an elegant style that refers to 19th-century palaces. Such interiors are cozy and full of warmth. The most frequently used colours are: beige, white, pastel pink with some green, blue and gray accessories. This style also places importance on high-quality materials such as marble or granite.
Japandi Style combines the Scandinavian style and Japanese love for art. Such interiors are marked by closeness to nature, subdued colors, minimalism, simple forms, and shapes. Interiors arranged in this style will give you a sense of relaxation and ease of mind.
Deco style- an elegant interior with the addition of distinctive molding, high-quality materials such as velvet or leather, admiration of well-maintained antiques, and caring for every detail. Art. Deco style is marked by geometrical patterns with colour moderation. In interiors decorated in this style, you will find mirrors in eye-catching frames.
Lighting trends 2021


Get a stylish decoration of your interior by replacing your lighting with this year's trends. We prepared four fashionable lamps from the Nowodvorski Lighting offer. These products are a Must-Have of 2021 arrangements.
The year 2021 will definitely look different. We will spend more time at home where we need to feel comfortable. Let's surround ourselves with green plants and accessories in vivid, energetic colors. Create a separate space for work and relaxation in harmony with ease of spirit and the latest trends!