Natural colours, albeit in darker shades than ever before. Drawing on old aesthetics, but on its own terms. And to top it all off, design in the spirit of words – that is practical, comfortable and for the long term. What else will change in our homes in the coming seasons? Let us tell you about the interior trends in 2023.
For some seasons now, we have witnessed a clear shift towards the natural beauty within our interiors. Along with the pandemic, we have again found pleasure in interacting with nature. The biophilic design continues to grow in strength, and we find ourselves captivated by natural materials, colours and shapes. But design knows no such thing as stillness. It is constantly evolving, and the arrival of another year ushers in new trends.
More classical and elegant designs are now supplanting the austere and uncompromising minimalism that has dominated living rooms for years. Underneath the chic exterior lies warmth and homely comfort. The focus remains on the environment, with designers and admirers of beautiful interiors alike favouring locally made and sustainable pieces. Quality, not quantity - this is the definition of slow design.
Colours of 2023
Our interiors will be filled with warm earthy colours in the coming year. There will also be copper, gold and brass - indispensable additions to elegant settings. However, the proposed shades will be darker than before, more understated and profound, as evidenced by this year's Colour of the Year by Pantone. The tone selected by the American institute is Viva Magenta 18-1750, which exudes boldness and joy but is also thought-provoking and out-of-the-box. The hue is as warm as it is cool, rooted in nature and derived from the family of reds. Viva Magenta will work as an eye-catching accent and a bold total look.
Art deco and mid-century design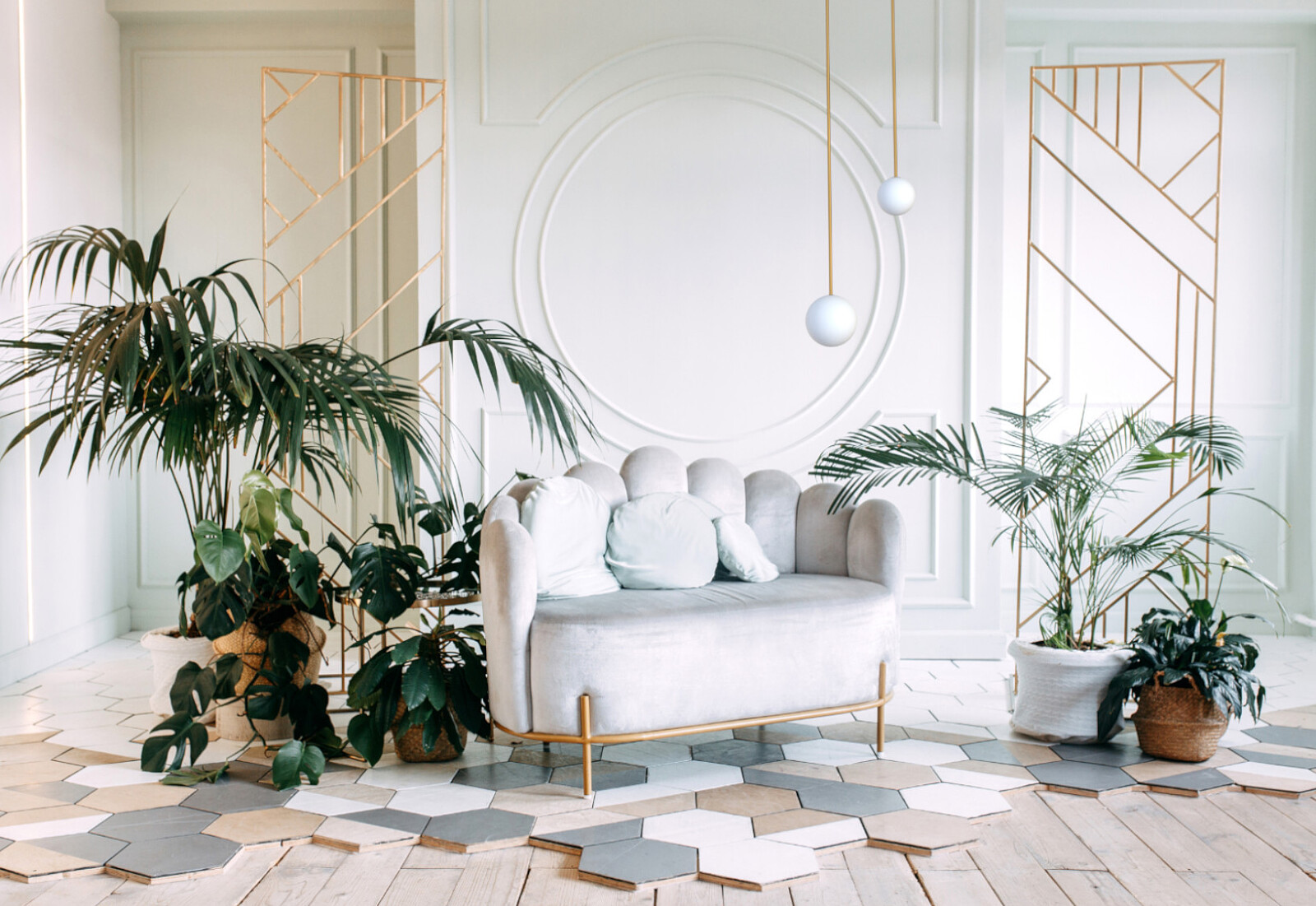 With the advent of minimalism, a remarkable resurgence of the styles of yesteryear has taken place - but proposed in a new and fresh way. Today, we boldly add the word modern to the terms art deco or mid-century, which encompasses all contemporary interior design adaptations. In our stylistic mix of 2023, references to the 1970s, or more precisely to Italian or Spanish flats of that era, will not be absent either. This open-minded approach to design will allow us to create much more eclectic arrangements and elude the usual patterns.
Organic forms and natural materials
Some time ago, we fell in love with modernist arches and soft lines, and our love goes on and on. The rounded corners of sofas, soft chairs and the edginess of furniture are ideally suited to today's interiors. The delicate forms of accessories, such as glass or ceramics, and stone or wooden decorations make a beautiful complement.
In addition to the immortal wood, marble is making its way into our homes and flats. Up to now, it has mainly appeared in its classic form, but in 2023 it will be replaced by colourful variants. Glass, on the other hand, will be ubiquitous in modern glamour-style interiors, adding sparkle and brightening up the living space.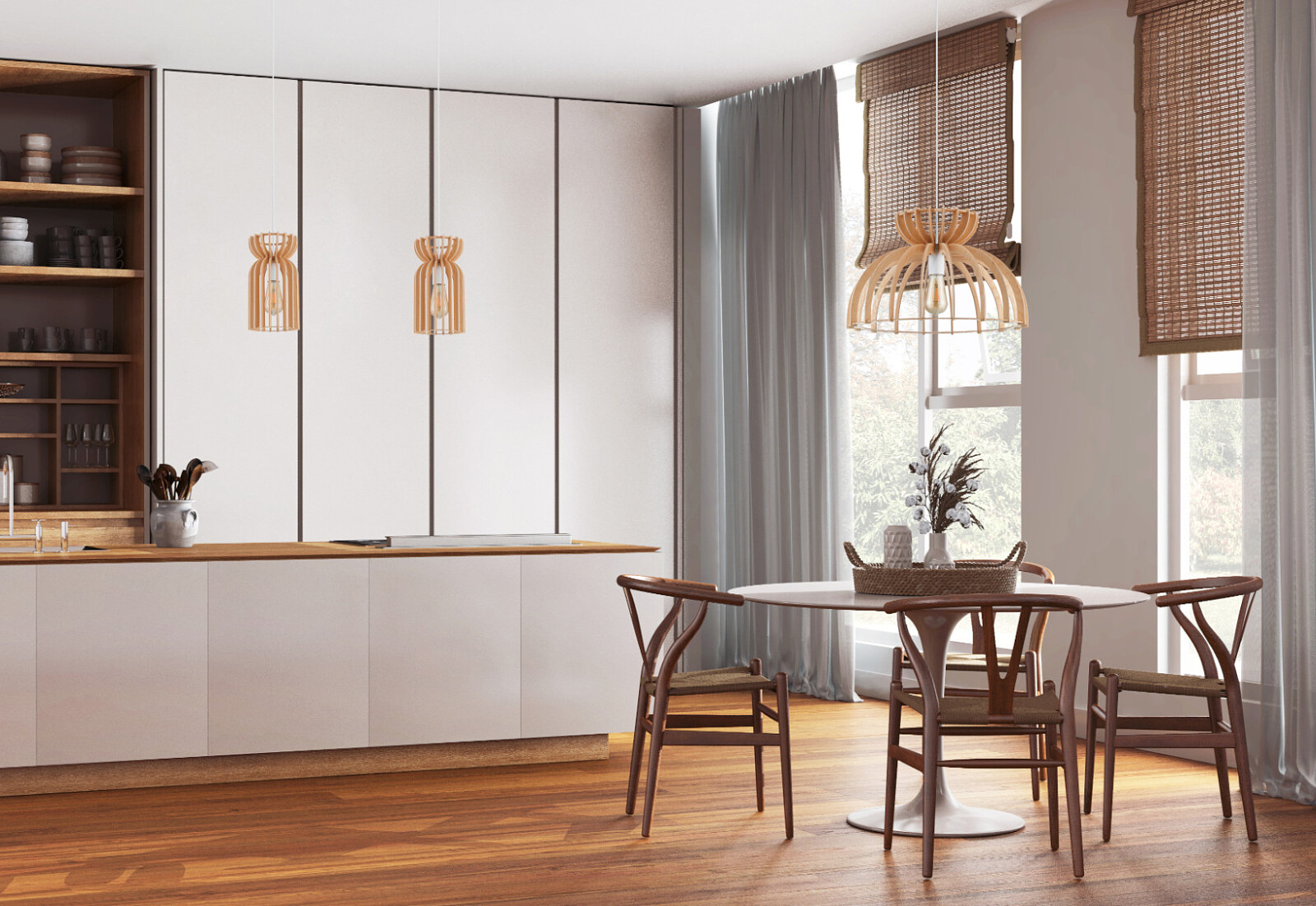 Decorated walls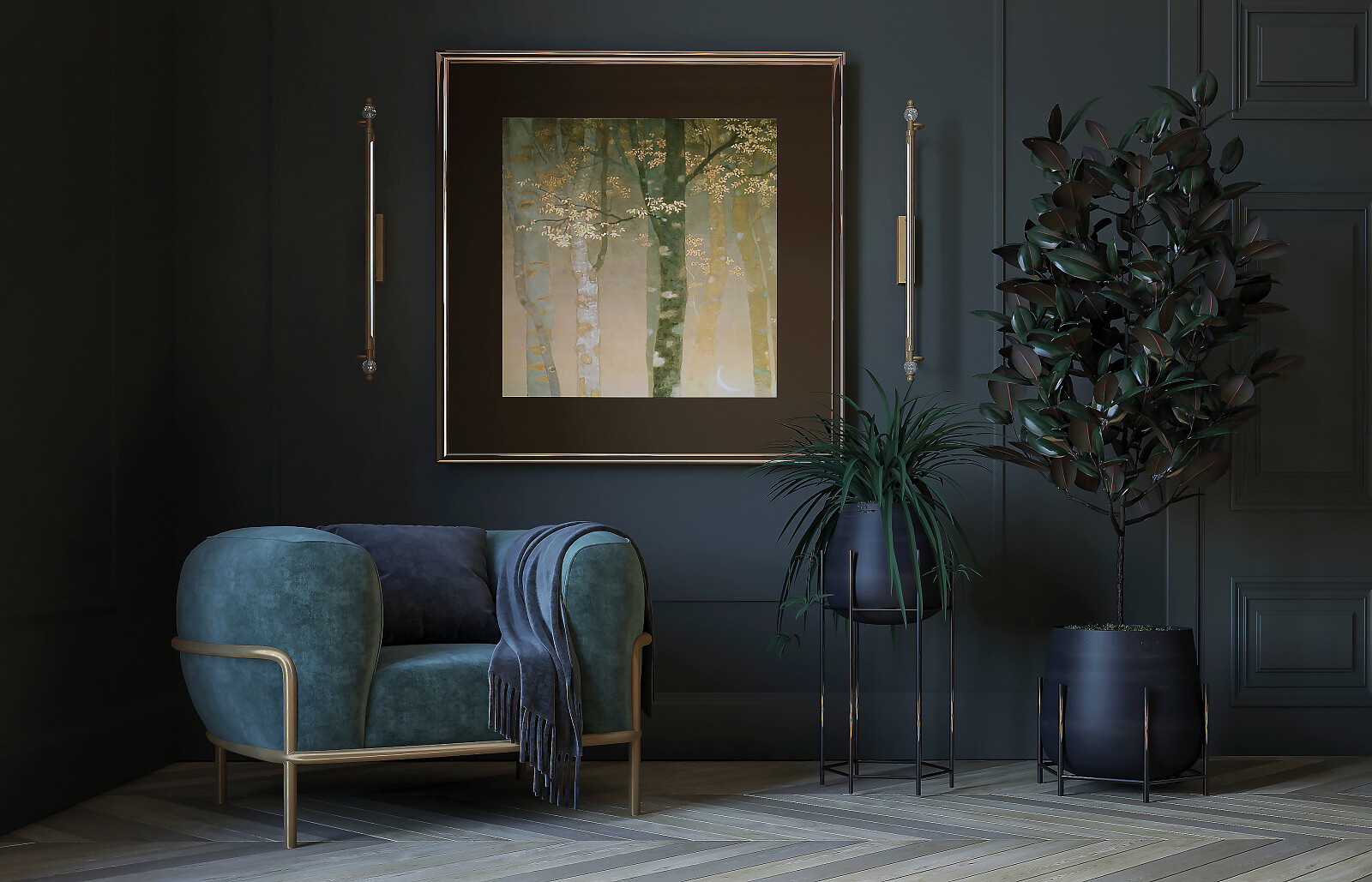 The interest in classical shapes is expressed, among other things, in the love of stuccowork, which is making a comeback onto our walls and ceilings. Elegant but also well-balanced ornaments determine the final appearance of the interior. The pure white may be replaced by a different shade of white or covered with coloured plasterwork, thus adding a contemporary and trendy edge to it.
Let's not be afraid of patterns - reach for modern wallpaper to introduce them into the interior. The large format and many designs will allow us to create a composition that will fit perfectly in our room.
In the trendy interior of 2023, the wall will not lack art - paintings, prints, and sketches are exquisite decorations. By using the right wall fixtures, we can effectively display the works of art and, at the same time, create an inviting ambience. The GIOTTO LED wall light or its cousin REMBRANT LED are ideal for these applications. In both cases, the classic design intertwines with a brass finish. The black-painted SPIN LED wall lamp also offers an excellent lighting effect.
Ornamental lamps
In 2023, decorative lighting fixtures will lead the way in our interiors. Ceiling, floor or wall lamps have a twofold role. On the one hand, they can be the main decoration of an interior, while on the other, they allow us to create a space with an uplifting atmosphere. Let's reach for iconic vintage models or choose new designs inspired by old arrangements. Popular frosted spheres such as our SNOWBALL or the painted shades of CANDY lamps can undoubtedly play a leading role in our interiors.
The décor of our homes and flats reflects what is happening in our world. When everything around us is in a rush, we delight in progress and modernity. Feeling threatened and insecure, we tend to escape to a safe and peaceful environment. Today, we are increasingly daring to look ahead and adapt to living in a new reality - this can also be seen in design, fashion and art. Therefore, let's allow the courage and conviction living within us to be infused through our interiors.